Get Connected with one of our Rock Groups!
Small groups are a wonderful place to get plugged in and find a community of believers who will lift your life, partner with you in prayer and foster growth in your relationship with God. Our groups are all uniquely different and yet all have the same purpose: to connect people to Jesus, to his house and to each other.
With Pastor Kirk Bowman's exciting, first book release coming soon, readers are invited to pre-order a copy of Think River, Not Pie, which promises to relay profound life lessons designed to inspire extraordinary living. A must-read for those seeking a fresh perspective and a road map for exceptional living, Think River, Not Pie is now available for pre-order.
This October we'll be launching a new church-wide Rock Groups semester studying
Pastor Kirk's new book, Think River, Not Pie.
We'd love for you to check out our amazing groups and join or host one today!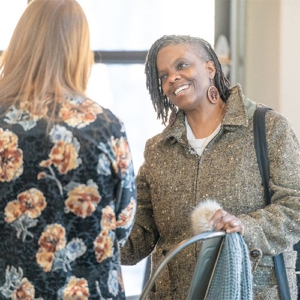 COMMON QUESTIONS ABOUT ROCK GROUPS
What happens at a Rock Group meeting?
Rock Church Admin
2020-10-09T17:11:00-04:00
Every small group meeting looks different from the others. It's friends connecting over breakfast, families enjoying dinner together, interest groups meeting up for fun and fellowship and often groups studying a specific book or curriculum together. A Rock Group is simply a small gathering of people who are connecting through a common interest to engage in prayer, study of the Bible and growing in their relationships with Jesus and each other. Each group is unique and there's always a host ready for you to join the fun!