Join or Host a Rock Group!
Life is better together! Small groups are at the very core of who we are at Rock Church. We believe there is power in discovering your purpose at the intersection of finding Jesus and connecting with people. Joining a Rock Group fosters a sense of community and develops friendships that feel like family.
Our new fall semester begins October 2nd!
Our new fall semester will begin this October and will launch with a church-wide study of Kevin Gerald's book The Proving Ground 2.0. We know that lots of great groups will be happening this fall so be sure to get connected!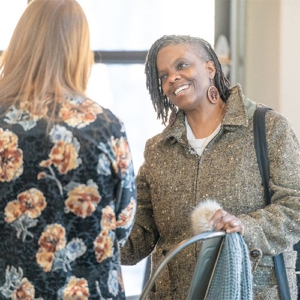 Common Questions About Rock Groups
What happens at a Rock Group meeting?
Rock Church Admin
2020-10-09T17:11:00+00:00
Every small group meeting looks different from the others. It's friends connecting over breakfast, families enjoying dinner together, interest groups meeting up for fun and fellowship and often groups studying a specific book or curriculum together. A Rock Group is simply a small gathering of people who are connecting through a common interest to engage in prayer, study of the Bible and growing in their relationships with Jesus and each other. Each group is unique and there's always a host ready for you to join the fun!